As soon as you get on board you should report to the master
2.you should hand over all my papers to master
3.you should properly take over all information from the out going  officer.
4.While you are on board conduct should be proper.
5.you should be on bridge before 10-15 mins and take over watch properly from outgoing officer.
6.While keeping watch you should not be fatigue.
7.you should take proper rest while on board.
8.you should give respect to others & will obey the order of my senior officers. Should not argue with any senior officer at any circumstances
9.While keeping watch Proper watch to be maintained at all time by sight & hearing.
11.While keeping watch should concentrate on watch only, nothing else should come into mind.Chart should be checked well enough so that no problems occur during the watch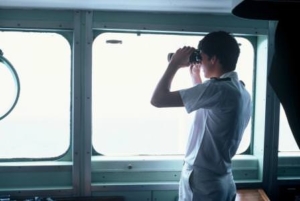 12.you should keep in mind that life on board is highly dependent on me when i am a duty officer.